Alpha Kappa Alpha Sorority, Inc.
Iota Tau Omega Chapter
West Chester, PA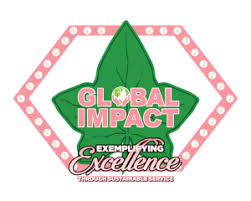 PLEASE BRING YOUR NEW/GENTLY WORN SHOES AND RECYCLED EYEGLASSES 
Shoes keep people healthy, happy and thriving.  In many developing nations, walking is the primary mode of transportation. Every day millions are exposed to unsanitary conditions that lead to diseases. These diseases may lead to sickness, even death. With your help, we can provide a life-changing solution: a good pair of shoes.
Donate glasses and change someone's life
Let a CHILD read and learn
Help an ADULT earn a living
Provide a COMMUNITY with more opportunities to grow and thrive
Your old glasses make a difference
For more information see the flyer for this initiative.