Alpha Kappa Alpha Sorority, Inc.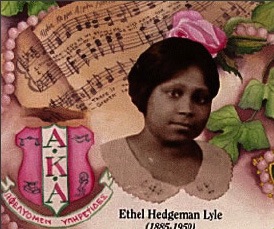 Founded in 1908 – Howard University –Washington, DC
Alpha Kappa Alpha Sorority, Inc., the oldest Greek-letter organization established in America by Black college women, was founded in 1908, at Howard University in Washington, D.C., by a young woman named Ethel Hedgemon, along with 15 other young women.  The premier Greek-letter organization established for and by African-American women, the Sorority was incorporated in 1913.
More than 115 years after its inception, Alpha Kappa Alpha women continue the long tradition of fostering academic excellence and community service. Encompassing a nucleus of more than 200,000 college-trained women in chapters in every state and multiple countries across the globe, the women of Alpha Kappa Alpha Sorority are a recognized force for positive action.
For over a century, the Sorority has offered many, nationally recognized initiatives designed to address the challenging social needs and improve the plight of the Black community both in the United States and globally.  (For more information about the sorority's history, click on the link below.)
http://www.aka1908.com